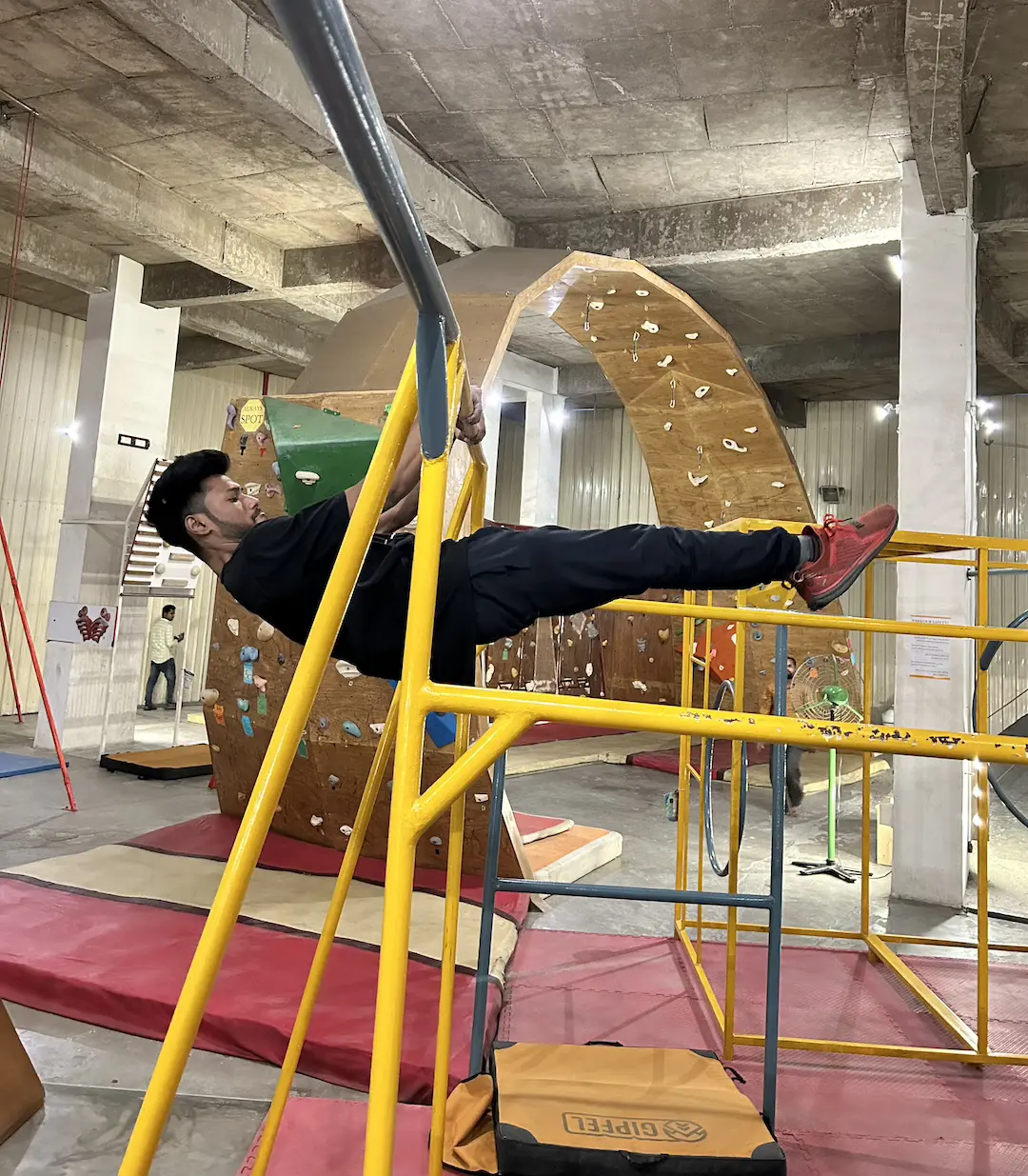 Calisthenics is a form of exercise that utilizes bodyweight movements to build strength, increase flexibility and improve overall fitness. In these classes, you will learn a variety of calisthenics exercises that will challenge your body and mind.
You will learn exercises such as push-ups, squats, lunges, planks, and many more, as well as progressions and variations to make the movements easier or more difficult, depending on your fitness level.
In addition to learning the exercises, we will also cover topics such as proper breathing techniques, warm-up and cool-down routines, and how to structure your own calisthenics workouts. Our goal is to empower you with the knowledge and tools necessary to make calisthenics a regular part of your fitness routine.
Our classes are suitable for all fitness levels, from beginners to advanced athletes. Whether you are looking to improve your strength, flexibility, or overall fitness, calisthenics is a fantastic way to challenge yourself and achieve your goals.
ABOUT SURAJ
Suraj is an accomplished calisthenics practitioner, who has been doing calisthenics for more than three years. He began his training in 2019 and used to give personal calisthenics classes before joining Delhi Rock. He's also a professional parkour athlete and a member of Indian Storm Runners, a well-known parkour team in India which has more than 100k+ subscribers on YouTube. Suraj is an influencer and a popular creator on social media with a large following on MX TakaTak (2.5 million), Instagram (@its.surajisr, 25 thousand) who has worked with brands like Yogue, Doctor's Choice and UrbanGabru.
SCHEDULE
TUESDAY / THURSDAY / SATURDAY
5.00 PM – 6.30 PM
PRICING
1 month
Rs 3,600
3 months
Rs 9,600
Dropin
Rs 500
Private session
Rs 2,100
Prices include applicable taxes. Click on one of the headings above to pay online or with the button below.
NOTES
1)  Purchases are NON-EXTENDABLE / NON-REFUNDABLE / NON-TRANSFERABLE. Please see our policies page.
2)  We permit unlimited self-practice for students with monthlies. This is during open hours and when the flooring is not being used for a class.
3)  Attire is comfortable athletic clothing which permits arm and leg articulation. No zippers, jewellery or other things which can create injury. Nails trimmed on hands and feet.
4)  Private session charges are for up to two participants; each additional participant pays the regular dropin fee.
5)  Age group is 7+
CONTACT