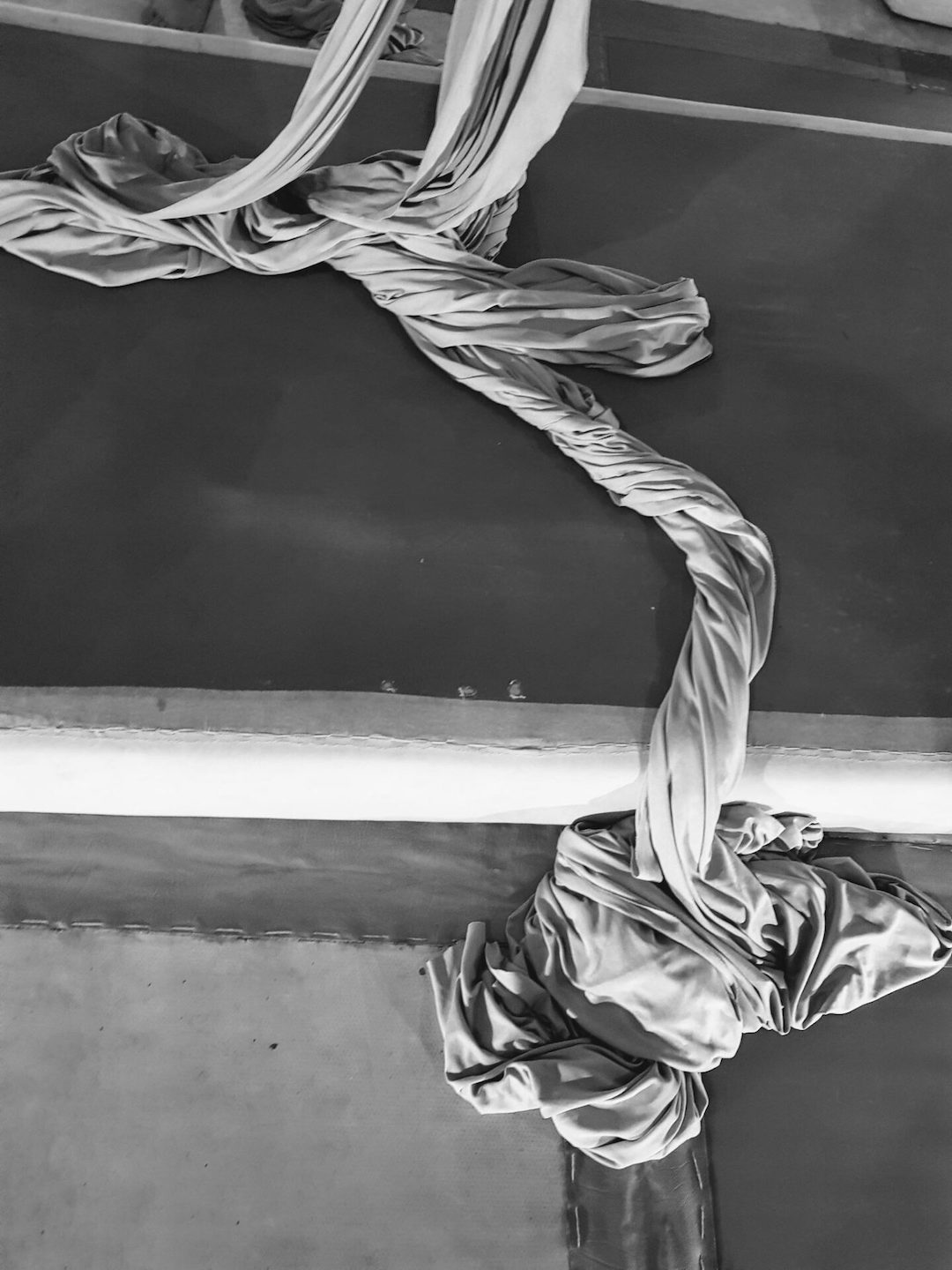 Hi everybody!
If you're new to aerial silks or aerial yoga, you'll want to get started with our regular classes first, since you need expert guidance to start your journey. Details are here:
Experienced aerialists can WhatsApp their performance videos to us in order to get cleared for self-practice (see contact info below).
If you've been cleared for self-practice by one of our teachers, you should revise the safety notes below and ensure you practice with these in mind. Self-practitioners are welcome to come train during our open hours, subject to flooring availability. Aerial silks and aerial yoga students do not need to pay extra for self-practice; for individual sessions the fee is the same as for rock climbing dropins.
A. SELF-AWARENESS
Ensure you're well hydrated, have eaten 1.5 hrs prior for energy, and only attempt tricks you can safely carry out alone
If you need spotting or guidance, come to class or come with another student who can capably help you
Take adequate breaks, do not train on a fatigued body, and stay well within your limits
Warmups and cooldowns are crucial for the longevity of your practice
DON'T ATTEMPT DIFFICULT TRICKS ALONE – YOUR SAFETY DEPENDS ENTIRELY ON YOU
B. KNOTS
We use the rewoven figure 8 and the alpine butterfly. You should be able to visually inspect a knot to ensure you're not getting on something unsafe.
An improperly tied knot can open unexpectedly, so it is vital that they're tied only by members of the rigging team, and not by users or teachers.
DON'T TAMPER WITH OUR KNOTS
For aerial yoga students, there are five additional butterfly knots set to allow easy adjustability of the hammock's height: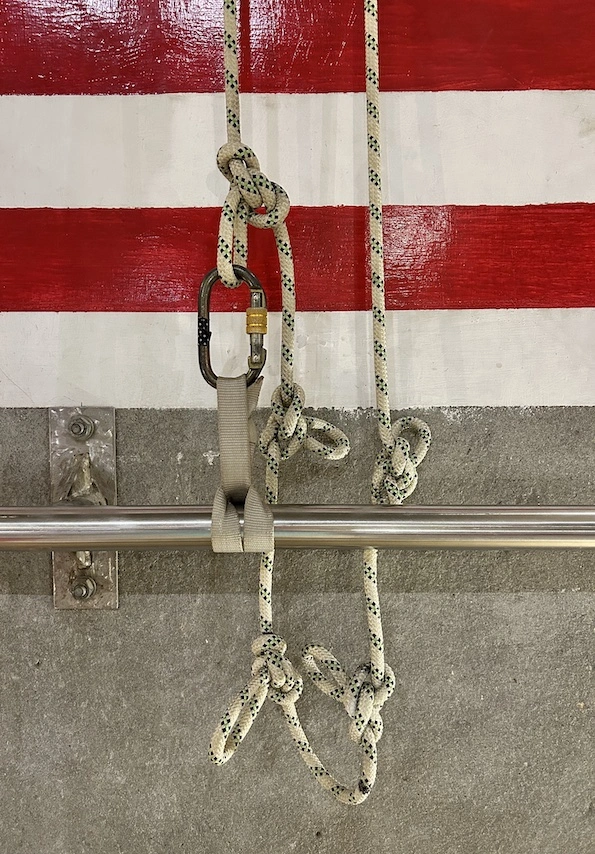 C. CARABINERS LOCKED
D. LINES ARE SEPARATE & STRAIGHT, NO NYLON ON NYLON
Although we routinely inspect the rigging, students pulling silks up and down can cause lines to get snarled. Nylon running on top of nylon is dangerous, so please look up and ensure the line you are using is running straight and without any contact with another piece of nylon.
E. EQUIPMENT NOTES
We inspect our equipment regularly, but if you notice tears or other problems with silks, carabiners, rope, rigging, etc., please alert one of us right away.
This is the only way we prescribe tying a silk to a descender, please ensure you are familiar with this. You can see this video from Aerial Physique and another one from Aerial Essentials on how to tie a silk.
Students, please use the rosin dust only in the box, do not spread it around; it is a valuable resource, and stains flooring quickly because of how sticky it is. Please spray the silks lightly with Dettol spray after use for hygiene.
SAFETY IS YOUR RESPONSIBILITY – STAY ALERT AND EXERCISE GOOD JUDGEMENT